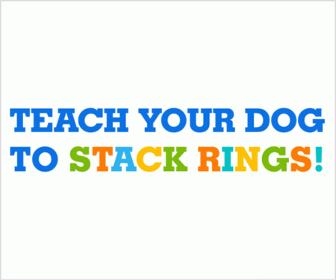 So, you're curious about the miracle of French Bulldog life and how many little Frenchie paws might soon be scurrying around your living room, huh? Oh la la! Dive deep with me, nerdfighter, into the fascinating world of Frenchie reproduction. When it comes to litter size, French Bulldogs often give birth to between three to five puppies. Yep, that's like, three to five potential snoring, bat-eared companions to share your couch space with. But hey, isn't variety the spice of life?
Now, you might think, "Wait a minute, I've heard of larger litters!" and you wouldn't be completely off the mark. It's rare, but some litters can have up to seven puppies. That's enough to start a tiny Frenchie football team! But typically, Mother Nature bestows upon these adorable canines a modest number of offspring. Keep in mind, though, just because they're smaller in numbers, doesn't mean they're low on the cuteness scale. It's quality over quantity, my friend.
Ready for more nuggets of wisdom on these snub-nosed wonders? Let's embark on this quirky journey together and unlock the mysteries of the French Bulldog universe.
Factors Affecting French Bulldog Litter Size
Okay, all you budding Frenchie nerds out there, brace yourselves because we're about to dive into the nerdiest part of the Frenchie universe: the factors affecting litter size. Think of it as the "behind-the-scenes" of those adorable Instagram pictures, but with a dash of humor and a sprinkle of John Green vibes.
First up: Age. Not yours, silly, the Frenchie's! The age of the dam, or the mother dog if we're being less fancy, plays a role in the number of pups. Younger dams, usually in their first or second year, might pop out fewer puppies than those in their prime.
Next in the lineup, we have the Genetics. Yes, it's like high school biology class, but way more fun! Some Frenchies are just naturally predisposed to have larger litters. So, if Mama Frenchie came from a large litter herself, chances are she might pass that "supermom" gene down to her pups.
Health and Nutrition shouldn't be overlooked. If a French Bulldog is fed a balanced diet and is in prime health, she's more likely to have a larger litter. Think of it like recharging her puppy-producing batteries with some high-quality kibble.
Let's talk Breeding Methods. Sometimes nature needs a helping hand, and breeders might opt for artificial insemination. The success rate and litter size can vary based on the method used. Just like people, sometimes Frenchies need a bit of romance to get things going!
And last but certainly not least, Frequency of Breeding. If our lovely Frenchie dam is bred every time she comes into heat, she might have smaller litters over time. It's kind of like her saying, "Give me a break, human!"
So, when your friend casually drops the question, "how many puppies do french bulldogs have?" you can now regale them with your extensive, nerd-worthy knowledge. And remember, while numbers are cool and all, every single Frenchie pup is a unique, snuffling, wriggling bundle of joy. Now, isn't that just paw-sitively heartwarming?
Pregnancy and Care for Pregnant French Bulldogs
Picture this: A Frenchie with a little round belly, waddling around and demanding extra cuddles. Ah, the magic of a pregnant French Bulldog! But before we get lost in the world of tiny Frenchie paws and wiggly tails, let's discuss what's really going on in that adorable pregnant belly, and how to care for these soon-to-be mama dogs.
First off, a pregnant Frenchie is, dare I say it, the Beyoncé of the dog world. She's regal, she's radiant, and she's about to drop the hottest litter of 2023. And like Queen Bey, she needs some special attention. So, if you're wondering "how many puppies do french bulldog have" and how to care for these fabulous future mamas, you're in the right place!
Diet is key. The food she consumes directly affects the litter size and her overall health. Feed her quality, nutritionally balanced meals. Maybe sprinkle in a few prenatal vitamins, approved by the vet of course. It's like the dog version of spa cuisine!
Exercise, but not too much. While we don't expect our pregnant Frenchie to start running marathons, a little stroll around the block can do wonders. It's all about that prenatal yoga energy, but for dogs. Remember, keep it gentle and not too exerting.
Now, Regular Vet Visits are a must. You'd visit the doc during a human pregnancy, right? The same applies to our Frenchie friends. This helps ensure that all puppies are developing properly and gives you a chance to catch any potential issues early.
Lastly, let's talk about Comfort. Imagine being a tiny dog with a belly full of even tinier dogs! Uncomfy, right? So, get her a comfy bed. Think of it as her maternity throne, where she can rest and dream about the adorable chaos she's about to unleash upon your home.
To sum it all up, caring for a pregnant French Bulldog isn't all about the glow and cute baby bump pics (although those are perks). It's about understanding their unique needs and ensuring they're met, making sure Mama Frenchie is healthy, happy, and ready to introduce her adorable litter to the world. And who knows? Maybe she'll reward you with some extra snuggles and a lick or two!
Whelping and Raising French Bulldog Puppies
Okay, my friend, strap in because we're about to dive deep into the world of French Bulldog puppies. Imagine: tiny snouts, wrinkled faces, and that undeniable urge to go "aww." Now, as you dream of these furballs, let's answer that burning question, "how many puppies do french bulldog have?" and more importantly, how to help mama Frenchie in the grand adventure of raising them.
Whelping, aka the birthing process, is an Olympic sport for French Bulldogs. Like, if there was a Dog Olympics, this would be the marathon event. It's intense, requires stamina, and of course, a soft landing spot (literally). When prepping for the big day, make sure mama Frenchie has a cozy whelping box. It's her personal VIP lounge, where she can welcome her little celebrities into the world.
Now, once the tiny wonders arrive, the real fun begins! And by fun, I mean the sweet chaos of puppy yawns, first wobbly steps, and play fights. But remember, raising these pups isn't just heart-melting moments and cute Instagram posts. It's also about responsibility.
First on our to-do list: Feeding. For the initial weeks, mama's milk is the puppy equivalent of a five-star meal. But as they grow, you'll transition them to high-quality puppy food. Think of it as swapping out gourmet baby puree for solid foods. Just… furrier.
Next, Socialization. Introducing these pups to various sounds, sights, and sniffs is crucial. It's like their introduction to the big wide world, but on a smaller scale. This ensures they grow up confident and not, you know, barking at every leaf that dares to move.
And of course, there's Training. Starting with the basics like "sit" and "stay" can be a game-changer. Not to mention, the ever-crucial potty training. Because while tiny Frenchie accidents might be cute now, they won't be when they're full-grown!
Wrapping things up, let's not forget the TLC. Lots of cuddles, playtime, and perhaps a bedtime story or two (about adventurous Frenchies, of course) can make all the difference.
So, there you have it. The thrilling journey of whelping and raising French Bulldog puppies. From the majestic moment they enter the world to the proud day they chase their first tail, it's a roller coaster of love, learning, and yes, a whole lot of lint rolling. Enjoy the ride!
Pricing French Bulldog Puppies
Tips for Ensuring a Healthy Litter
Alright, fellow French Bulldog aficionados, let's chat about the pièce de résistance of the Frenchie world: those chubby, adorable puppies. Specifically, how to ensure they come into this world with the health and vigor of a tiny, snorty superhero. Because when we're diving into the realm of "how many puppies do french bulldog have," we've gotta be sure each of those wriggly pups is thriving, right?
First things first: Pre-Birth Prep. Think of it as setting the stage for a grand entrance. This means a nutritious diet for mama, regular vet check-ups, and maybe even some calming doggy tunes for those prenatal vibes. (Do doggies appreciate Mozart? An investigation is pending.)
Once those bundles of joy have made their debut, it's onto the Post-Birth Basics. This includes ensuring the puppies are nursing well, keeping them warm (because tiny bodies can't regulate temperature like adults), and monitoring their weight. Picture it: a Frenchie on a baby scale, heart melting yet?
Next up, Vaccinations. Much like the "back-to-school" shots for kids, these are crucial for puppies. It's their shield against the big bad world of germs and diseases. So, make a vaccination schedule and stick to it like peanut butter to a slice of bread.
Let's not forget the importance of Early Socialization. Even though they're wee, introducing them to various stimuli can work wonders for their future temperament. A well-socialized Frenchie is a happy Frenchie. And don't we all just want a world filled with happy Frenchies?
Moving on, Worming is vital. It's less glamorous, sure, but keeping those internal nasties at bay is a must. Regular deworming ensures that your puppies aren't just cute on the outside, but healthy on the inside.
Lastly, love and attention. It sounds cheesy, but it's the secret sauce. Regular play, gentle handling, and just spending quality time can ensure a litter of happy, healthy, well-adjusted pups. Ready to take on the world… or at least the living room.
In conclusion, while the number of pups in a litter is intriguing, their health is paramount. With the right steps and abundant love, each Frenchie puppy can grow into a charming, snorty, and utterly delightful adult. And let's be honest, that's the ultimate goal, isn't it? Happy Frenchie raising!