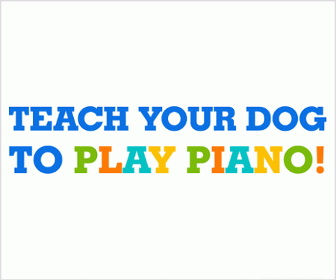 Ah, French Bulldogs. Those adorable little creatures with their bat-like ears and smushed faces. They're the embodiment of cuteness, right? Except, of course, when they're in full-on Jaws mode and decide your fingers are the new chew toy. If you're reading this, I'll assume you've been on the receiving end of those surprisingly sharp baby teeth more than once. But don't fret, for every problem there's a solution… or in this case, an understanding.
Now, let's embark on a journey deep into the psyche of your fur-baby to understand the enigma of the biting habit. Biting in puppies, especially breeds like French Bulldogs, is not a sign of aggression. It's more like a toddler exploring their world. Pups use their mouths the same way human babies use their hands to explore their surroundings. They're curious, playful, and sometimes they just need to vent out that puppy energy.
The key to a bite-free relationship with your Frenchie starts with understanding these reasons. It's a blend of teething discomfort, playfulness, and an attempt to establish a pecking order. So, the next time your little furball decides to give you a nibble, just remember, it's not personal. It's just their way of saying, "Hey, I'm trying to figure things out here!"
Positive Reinforcement Training Techniques
Imagine you're at a bakery, and every time you ask for a croissant, they hand you a delicious eclair. You'd keep asking for croissants, wouldn't you? In essence, that's how positive reinforcement works with your French Bulldog. Instead of eclairs, we're dealing with treats and praise. And instead of you, it's your adorable, occasionally bitey, Frenchie.
Positive reinforcement is the bread and butter (or should I say croissant and eclair?) of dog training. Especially when it comes to teaching your French Bulldog not to turn your hand into their favorite chew toy. Let's unwrap this pastry analogy and get into the cream-filled center of these techniques.
1. Treats on Demand: You'll want to keep a stash of tasty treats handy. Every time your Frenchie chooses not to bite when they typically would, hand them a treat. It's like getting a surprise bonus for doing your job, but for them, the job is not biting.
2. Vocal Praise: Just as you'd sing praises about the aforementioned eclair, your Frenchie loves to be praised. A cheerful "Good job!" or "That's my boy/girl!" can make their tail wag faster than the latest gossip in a small town.
3. Play is Pay: Playtime can be a reward too. If your puppy refrains from biting, perhaps a game of fetch or tug-of-war (with an actual toy and not your shoe) is in order. Dogs, much like us after binge-watching a series, crave a bit of drama and action.
4. Consistency is Key: Here's where many folks stumble. One day they're all about positive reinforcement, and the next day they're too busy or forgetful. Dogs, especially Frenchies with their sharp wits, notice these inconsistencies. It's like thinking you're getting that eclair but getting a bran muffin instead. Stay consistent!
5. Keep Sessions Short: Ever tried focusing on a really long movie after a huge meal? Your brain's all foggy, right? Puppies have short attention spans. So keep training sessions brief, ensuring they remain effective and engaging.
In the grand scheme of 'how to train a french bulldog not to bite,' positive reinforcement is a shining star. It's about celebrating the good behaviors and redirecting the undesirable ones. Before you know it, your Frenchie's biting habit will be as passe as last season's fashion trends. And remember, patience, persistence, and a pocketful of treats go a long way!
Socialization and Bite Inhibition
Alright, story time! Imagine being teleported to an alien planet where everyone communicates by interpretive dance. You'd be like, "Uh, what's with the twirling?" Now, your Frenchie, when introduced to new creatures and environments, might feel a similar out-of-this-world confusion. That's where the magic of socialization waltzes in.
When you're pondering how to train a French bulldog not to bite, it's kind of like teaching them the steps of that alien interpretive dance. The sooner they learn, the less they'll step on toes, or in this case, bite fingers.
The Dog Park Dance: Introduce your pup to a variety of other dogs in a controlled setting like a dog park. It's like the disco of the dog world. They learn etiquette, like when biting is playful and when it's, well, not so much.
People Party: Exposing your Frenchie to a mix of humans, from toddlers to seniors, helps them understand the varied ways humans move and interact. Think of it as teaching them to tango with different dance partners.
Puppy Play Dates: It's kind of like setting up a playdate for toddlers but furrier. Puppies teach each other bite inhibition during play. When one bites too hard, the other yelps and stops playing. It's a puppy's way of saying, "Dude, too rough!"
Bite Inhibition Training: Start by playing with your pup using your hand. If they bite too hard, let out a yelp or say "ouch!" in a surprised voice and pull your hand away. Your pup will soon realize that hard bites end playtime. It's like missing a step in our interpretive dance and having to start over.
Consistency is your DJ in this dance party of socialization. The more experiences and interactions your Frenchie has, the better they understand the dos and don'ts of the dog world and the human world. It's all about giving them the tools and moves to groove smoothly through life without resorting to undesirable biting.
And always remember, every dog learns at their own pace. While some might pick up the moonwalk quickly, others might need a bit more time to nail that routine. Your patience and persistence will turn your biting Frenchie into the Fred Astaire or Ginger Rogers of the dog world. Dance on!
Redirecting and Distracting Techniques
Let's journey together into the mind of a French Bulldog. Picture a whirlwind of squirrels, chew toys, and the occasional sock. They've got energy levels comparable to a toddler who's had one too many juice boxes. So when they decide that your favorite pair of sneakers is the latest delicacy? It's not about the taste, my friend, it's the thrill of the chase!
The Ol' Switcheroo: Much like magicians with their sleight of hand, when you see those puppy eyes targeting your brand new loafers, swiftly introduce them to a chew toy. Make it dramatic. Make it enticing. And voilà, they're hooked on something less… pricey.
Distraction Dance: Ever tried dancing in your living room while nobody's watching? Well, it's your pup's turn. Engage them in a play session, toss a toy, or maybe do a jig. Your frenchie will forget what they were doing and get engrossed in the playtime, leaving behind any biting intentions.
Treat Training: Remember how you felt when your math teacher brought candy to class? Instant motivation! Every time your pup goes for something they shouldn't, redirect them with a command like "leave it" and reward them when they comply. Those treats become a symbol of good behavior and soon, they'll think twice about sinking their teeth into forbidden territories.
Engage Their Smarts: French Bulldogs are smarter than they let on. They're basically the Einstein of the dog world. Puzzle toys that dispense treats can keep their minds and mouths occupied. As they say, an engaged Frenchie is a non-bitey Frenchie. Okay, maybe no one says that, but they should!
The Sound of Distraction: There are squeaky toys out there that sound like they've swallowed a duck. It's uncanny. It's hilarious. And for your dog, it's fascinating. This audible allure can deter them from biting things they shouldn't.
Imagine if every time you thought of snacking on something unhealthy, someone handed you a plate of your favorite food. That's essentially the life of your Frenchie with these redirecting techniques. And just like you'd be diverted by the sudden appearance of a chocolate cake (or salad, if that's your thing), your pup will soon find it easy to gravitate towards what's allowed, leaving those biteable no-nos in the dust.
Here's to many more moments of you and your Frenchie enjoying harmonious, bite-free days and to the endless quest of finding the squeakiest toy in existence!
How to STOP PUPPY BITING! (Cesar911 Shorts)
Seeking Professional Training Help
Imagine you're on a wild adventure, trudging through the jungles of Canine Behavior. And just like any great explorer, sometimes you need a trusty guide. In the quest to understand how to train a French Bulldog not to bite, occasionally, one must bring in the big guns – the Dog Whisperers, the Pup Gurus, the Canine Sages…you get my drift. Professional dog trainers!
The Gandalf of Dog Training: These trainers come with a proverbial staff and wizard hat, ready to navigate the maze of Frenchie behavior. They've seen it all. The nippy ones, the grumpy ones, and the "I'll chew anything in sight" ones. Their wealth of experience can be a godsend in pinpointing what triggers your Frenchie and offering tailored solutions.
Canine School: Picture this: a Hogwarts but for dogs. It's a place where Frenchies can learn the art of 'not biting'. Beyond the basic sit and stay, these schools offer specialized courses aimed at nipping (pun intended) bad habits in the bud. Enrolling your Frenchie can ensure they get consistent training under expert eyes.
Boot Camp for Pups: Sounds intense, right? But rest assured, it's not about drills and marching. These boot camps are immersive experiences where your Frenchie can learn manners in a structured environment. They'll come back not just with a reduced biting habit but possibly a new trick or two.
Virtual Guidance: Welcome to the 21st century, where even dogs can benefit from the wonders of technology. Several professional trainers offer online sessions, which can be perfect if you're a bit homebound or if your Frenchie is too starstruck to perform in front of a celebrity trainer.
Now, while it's tempting to think of professional help as a magical solution, remember that consistency is key. Even after professional training, reinforcing those lessons at home ensures that the biting remains a thing of the past. Think of it as homework, but less algebra and more playtime. Score!
To wrap this up (not in a chew toy, I promise), think of seeking professional training help as partnering with a canine connoisseur. You're not just getting expertise, but also a partner in ensuring your Frenchie grows into the well-mannered, sophisticated pup they were born to be. And hey, if they also learn to fetch you a cup of tea in the process? That's a win-win!